Things to do in Panama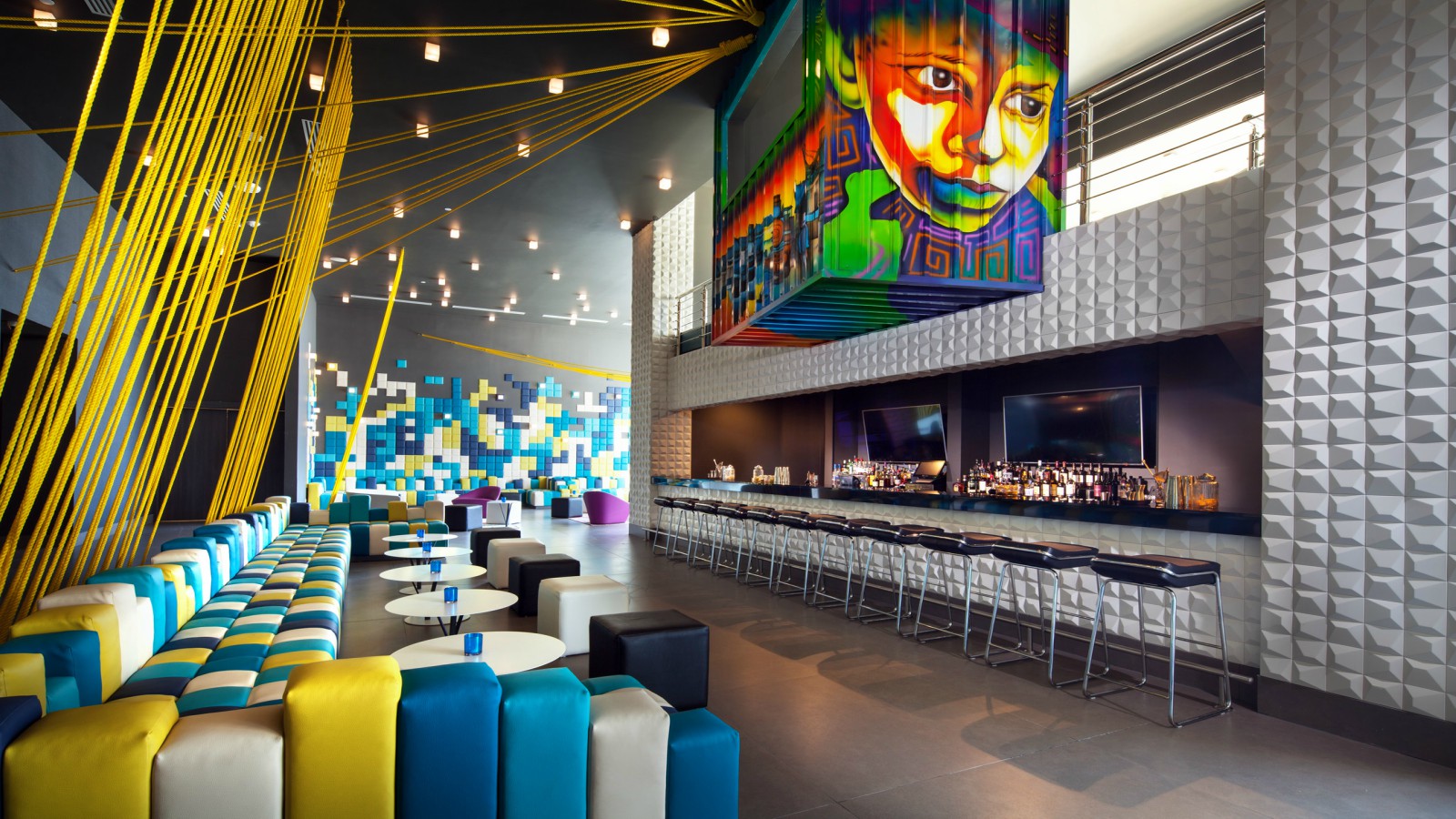 Panama City is a vibrant, modern symbol of disruption that forever broke boundaries on how the world conducts business. As the city that connected the oceans and opened up a new generation of commerce and trade, this cosmopolitan capital is the hub of Latin American business and innovation. It's a destination where global citizens connect, cultures collide and the status quo is continually challenged.
Whether you've come to see it all or just
have a few hours between meetings, break free from the pack and let our W Insider connect you with all that's NEW/NEXT in Panama City.
How To Get Here
Unable to find directions, please try again.
Seafood Market – 2 KM
Bordered by both the Atlantic and Pacific Oceans, Panama offers a diverse array of seafood, and Panama City's Seafood Market, el Mercado de Mariscos, bustles daily in the historic Casco Viejo district. Take home freshly caught fish and shellfish straight from the fishing boats in the bay or enjoy ceviche, a shrimp and mussels platter and a cold Panamanian beer at one of the food counters.
Multiplaza Pacific Mall – 3 KM
Need something or just looking to window shop? Either way, you're sure to find it at one of Panama City's top retail destinations. Browse more than 200 shops offering everything from clothing and shoes, to accessories, bags, electronics, home goods and more. When it's time for a break, dining options include over 30 restaurants.
Casco Viejo – 4 KM
Renowned as Panama City's historic and cultural heart, this UNESCO World Heritage Site is teeming with monuments and historic architecture dating back to 1673, when it was founded by Spanish colonialists.
You'll also find wonderful shops and an array of international and Panamanian restaurants.
Metropolitan Park – 4 KM
Visible from the hotel's rooms, this lush oasis alongside the Panama Canal is the second largest natural park in a metropolitan area. Here, you will find the greatest variety of bird species of the world, along with butterflies and other wildlife. Its 265 hectares encompass three walking and hiking trails, a conservation shop, and an orchid garden. The Cerro Cedro lookout point is the second highest point in Panama City, offering splendid views of the Causeway, Taboga Island, the Panama Canal Pacific side, the Bridge of the Americas and Ancon Hill.
Panama Viejo – 6 KM
The ruins and museum of "Old Panama" commemorate the very first European settlement on Latin America's Pacific coast in 1519 and its destruction by English pirates under the command of Sir Henry Morgan in 1671. It has also been said that the Pacific Ocean was discovered by Vasco Nunez de Balboa in 1513 when he was standing on a mountaintop in Panama. View artifacts and exhibits that tell the story of daily life in the 16th century, while also examining four centuries of Panama City's cultural, commercial, religious and social heritage.
Biomuseum – 8 KM
While this colorful architectural masterpiece is known for the design by iconic architect Frank Gehry, the world-class exhibits examining Panama's rich biodiversity make the Biomuseum well worth an extended visit. Eight galleries and eight "devices of wonder" explore the creation of Panamanian isthmus and study its influence on the planet's ecosystems.
Cinta Costera – 8 KM
This waterfront boulevard extending along the Bahia de Panamá features palm trees, green spaces, playgrounds, basketball courts, and fountains. Offering spectacular views of all of Panama City, it's a popular walking, running, biking and dog walking spot among visitors and Panama City locals.
Albrook Mall – 12 KM
One of the city's many shopping and entertainment destinations, Albrook Mall features over 350 shops, over one hundred restaurants, a cinema, a bowling alley and a casino.
Panama Canal – 12 KM
Extending 80 kilometers from Panama City to Colón, this wonder of modern engineering connected the Atlantic and Pacific Oceans when it was completed in 1914, opening up the world to a new generation of trade. Guests can experience and view the canal by visiting the main Miraflores Visitor Center or the Interoceanic Canal Museum or by walking or biking along the picturesque Amador Causeway Promenade.
Amador Causeway & Promenade – 12 KM
The Amador Causeway is a bridge connecting four man-made islands that were built with rock excavated during the construction of the Panama Canal. Popular among walkers, runners, and bikers, it offers breathtaking views of both Panama City and the massive ships entering the canal. It is also home to splendid restaurants and the Frank Gehry-designed Biomuseum.